I'm gonna start with a bit of honesty. I'm a mess these days. Some days I feel like I can handle everything, and then some days (happening more frequently, recently) I'm in tears by the time Jesse gets home from work. The other night, Addie said our family prayer, and one of her very few innocent requests was, "Please bless mama to be nice." Yep, pretty sure everyone around me suffers on my bad days.
Anyhow, this isn't meant to be a pity-me-party. The point is, Addie's little prayer reminded me (again) that I'm not in a phase of life where I can just shut down and wallow until I feel better (whenever that may be). I have to take charge of my well-being. Sleep may not be an option at this point (*sigh*), but nutrition, among other things, is.
Several years ago, I started working with a woman named Robyn (she ran a documentation/translation agency that we used at my job). One day as we met up for lunch, she told me a story about her son and how he had severe asthma as a baby. The doctor kept ordering steroid shots to help him, and Robyn asked the doctor if she could help control the asthma by eliminating dairy from her son's diet. The doctor brushed her off, telling her you can't control a serious condition just with diet. She walked out of the doctor's office that day, and never went back. She did her research, adjusted her family's diet, and her son has never had a steroid shot again.
That story always impressed me. I started following Robyn's website, www.greensmoothiegirl.com, and one day I jumped into the green smoothie thing after she sent me her "Green Smoothies Diet" book.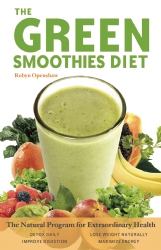 Earlier this year, I started her "12 steps to whole foods" program, but not very strictly. She recently came out with an 8-week planner, complete with daily menu plans, shopping lists, and recipes.
I seriously felt like the timing of this book was providencial for me. I really do believe that what we eat is slowly killing us these days, as opposed to nourishing us. We eat so many processed, synthetic, modified, and sugar-filled things. Well, I know I do! And especially at a point where I so desperately need to feel better (not to mention lose, ahem, 40 – 60 pounds again) so I can fill all the daily roles I'm supposed to, I think seriously adopting a whole foods lifestyle will be the biggest first step.
Why am I bringing this up? Because I'm committed to following the program for 8 weeks. And I'm gonna blog about it every week for those 8 weeks. (If you only visit for pictures of my adorable kids, don't worry, I'll still try to do that, too.) And why am I blogging about it? Well, as my sister Kate and I used to do years ago when we needed help committing to a diet, we'd report our efforts to each other. (Turns out we weren't very motivating for each other, but that's an entirely different issue, right Kate?) Anyhow, this'll be my report. Not about weight, necessarily (no, I won't report that – I'm not THAT committed), but about any changes we experience as a result.
Because I really do want to be nice. And live a long time. And be healthy enough to snowboard with my kids when they're older.