Okay, so I'm a little late with this. Why? Well, I have a baby.
And two other kids.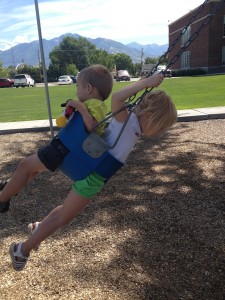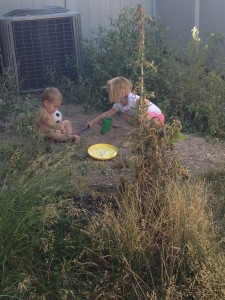 One of whom desperately wishes he was still a baby.
And, uploading pictures from my phone was giving me grief, so I abandoned this post three or four times. Like I need any more stress in my life right now. Moving on.
Our first week on the whole foods menu planner was several weeks ago. I won't detail what we ate or anything, but I'll highlight some things I learned:
1. I now believe that a lot of us eat as badly as we do because it's easier. And as humans we like the path of least resistance. Shopping for the week was somewhat difficult and time-consuming (two things I'm not really capable of coping with well at this point). I had to go to a few different stores and look for things I've never purchased before (sprouts, anyone?). So I had to cut a few corners for my own sanity. (For example, by buying the crazy expensive organic granola at the store instead of tracking down all the ingredients to make my own.)  But by the next week I knew what I was looking for, and it was a little easier. And it'll just get easier as time goes on–or at least I'll get used to it.
2. Eating a diet of whole foods is not a "diet." Mostly 'cause "diet" to me means something like counting calories, HCG, Atkins, South Beach, etc. And those things are for a specific time to meet a goal. Whole foods is an eating philosophy, not just for weight management but for long-term health. Every time Jesse would ask, "Can I eat XXX on this diet?" My response was always, "It's not a diet!" Seriously, with a lunch like a green smoothie, whole wheat bagel with almond butter, and a banana…does that sound like you're suffering? 'Cause you're not.
3. I learned that it's a myth that healthy food is not yummy food. We were actually quite shocked that the foods we were eating were not that different, taste-wise, than what we were used to. A lot of the recipes in my book are just whole-food substitutions for the foods we eat anyway.
4. Green smoothies are AWESOME. I've been a green smoothie convert for a couple of years now, but we now drink them almost every day, as opposed to just randomly. And what's even better? Addie likes them. (And no, I don't add sugar.) I gotta admit, hearing, "Are you making a smoothie? Can I have some?" is pretty darn awesome.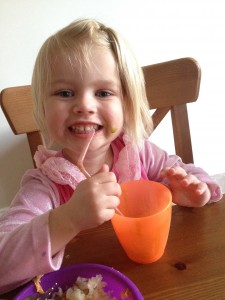 5. I had an epiphany about me and sugar. I have a neighbor that lives behind us that I hear outside in the middle of the night. (Because, you know, I'm frequently up at night.) He's out in his yard, coughing up his lungs with such a horrible, wracking cough, that I kept thinking he was out there dying of lung cancer in his yard. But no, he's out there smoking. I always ask myself, "How can you possibly continue with a habit that is so obviously killing you physically? How dumb are you?" Well, about as dumb as me, I suppose. Me and sugar have that kind of relationship. I know it's doing all sorts of harm, and yet I can't let it go. And for once, I had some sympathy for my neighbor. Basically, eating more whole foods is one hurdle, and eliminating sugar is another one entirely.
I could go on and on, but I'll let it rest for now.