I know I promised to blog every week about our whole foods adventure, but if you know me at all, it's probably not that surprising that I didn't hold up that promise. But if you just don't mention it to me, we can stay friends, ok?
It's about 5:00 am as I write this, the time that I generally whine and complain and want to write to vent about my life. But I just spent an hour on the couch, cuddling all three of my kids while we watched cartoons, and instead of feeling frustrated as I normally would, I suddenly felt very, very grateful.
I've enjoyed this Thanksgiving month, and have appreciated seeing people post about how thankful they are for their blessings. As my writing ambitions are always greater than the effort I'm willing to give them (or have the energy or time to), I had a series of gratitude posts planned out in my head. But as many of my writing projects go, they sit, half finished, waiting for me to have the motivation to pick them up again.
So I'll keep this simple. I'm grateful for my life and everything in it.
I'm a grouchy person when I don't get enough sleep (and really, my sleep requirements aren't THAT high!), and sleep has been eluding us a little at my house for awhile. Whether it was nightmares from all the Halloween stuff, or the delayed trauma of no longer being the baby, Westen fell into a bad pattern of sleep, and then Lucas followed. There was a night not too long ago when all three kids tag-teamed me all night, and I sat in the rocking chair with the baby, right about this time in the morning, and sobbed. Feeling sorry for myself. Feeling like I couldn't handle everything. Feeling like I'll never live up to the expectations I have for myself of being a wife, a mom, a homemaker, a daughter, a writer, etc. (Don't feel sorry for me – you've all had those moments. Admit it.) I know you're all thinking it, so I'll say it…yes, I was mostly feeling sorry for myself that I wasn't, at that moment, sleeping.
I'm not saying that moment won't come again, because it probably will. But this morning I'm grateful for my life. Grateful for my little ones and my husband. Grateful that my endless petitions to Heavenly Father for patience are answered in subtle ways. Grateful that, at a time when I really don't feel like myself, or even recognize myself most of the time, I have these little people who need me and love me, and don't look at me any differently, even though I frequently wear sweats all day, haven't done my hair in ages, and am carrying around (too much) extra weight. Those things don't matter to them at all. They just love and need me, and like most important lessons in my life, it takes about 50 times of being banged on the head with it before I get it.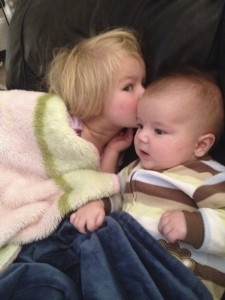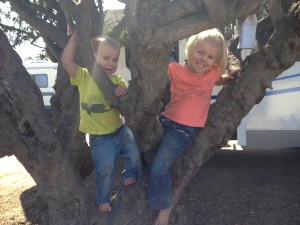 I'm grateful for my mom and dad. And my siblings. Wouldn't trade any of them. (I really wouldn't!) I'm grateful for my cousins and aunts and uncles. I'm grateful for my in-laws, who are pretty much the best in-laws I could ask for. I'm grateful for Jesse, who is my other half, and my best and favorite friend, and who quietly and patiently picks up the slack where I fail. I'm grateful for the friends and wonderful people we're surrounded with. I'm grateful for experiences in my life, like my mission, that keep me grounded in my faith. And I'm thankful for a patient Heavenly Father, who lets me learn lessons in ways that I'll understand, and who trusts me enough to give me the blessings that He does. Who listens to me plead for the things I want and then blesses me the things that I need. It amazes me.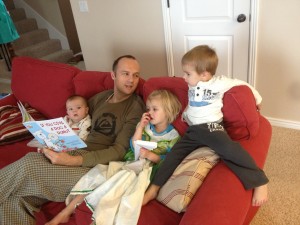 This morning I held Addie a little tighter – my little 4-year-old angel who constantly amazes me with her understanding, sweetness, and enthusiasm for life – as I carried her back to bed.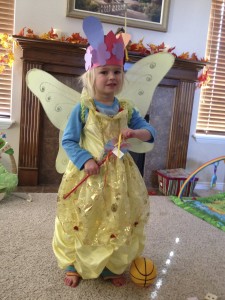 I happily rocked Westen in the rocking chair, because he loves that and craves being my baby still (turns out I do too), until he fell asleep. And I shed a couple of tears over him and the struggles he faces (which, in perspective, aren't huge), and had that feeling that he's going to be okay.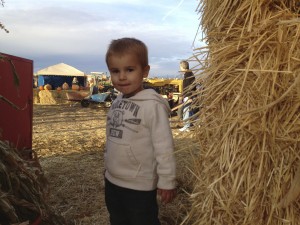 And Lucas? Well that jolly baby wouldn't stop smiling and cooing at me, so I finally just kissed him all over his chubby face and let him get himself to sleep.  Which he did.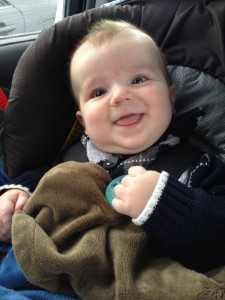 And let's be honest, I'm also grateful that I'm at a point where six hours of sleep is enough to keep me functioning during the day. And that I was smart enough to go to bed on time last night.