The other morning, close to 8:00, I was curious as to why I hadn't heard from the kids yet. Westen has recently switched to sharing a bunk bed with his sister, and he's quite fond of the fact that he can get himself up at will (yes, it was quite the fun transition, given his night-time habits). So I poked my head in their room, and found them cuddled together on Westen's bed, petting the Snoopy stuffed animal (which is what Westen does when he's trying to go to sleep or wake up). It was the sweetest thing. And reminded me that I had a post sitting here with some of my favorite Addie-and-Westen photos from the last year.
I grew up in a family of 8 kids, and now that I have a couple of my own kids, I'm in awe of my mother. I will not be having 8 kids, but I am grateful to my mother for being brave (I didn't inherit that level of bravery) because as crazy as our childhood was, there's something awesome about having a ton of siblings. For one, there was almost always someone to play with, and as we got older, there was always someone (or many someones) to talk to, hang out with, and be silly with. People you were yourself with.
When I was pregnant with Westen, I had a hard time imagining loving another kid as much as we adored Addie. But even while I wasn't sure how I would handle a second kid, I was more than excited for Addie to have a sibling. I looked forward to them being buddies and playing together. And over the last year, I have absolutely loved watching them start to do things together. Addie is protective of her brother, and Westen just adores his sister and wants to follow her around and do anything she does. Although a lot of these photos are from 2011, it's probably been in the last few months that they've really started to play together, with Addie finally learning to play at Westen's speed (instead of being frustrated with him for not being able to do what she wants him to). They are so fun to watch. And they really love each other. Addie likes to proudly announce, "We're playing together!" You think she knows how much I love that?
Anyhow, without further ado, here's a bunch of sibling photos from the last year, in no particular order.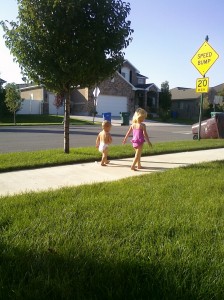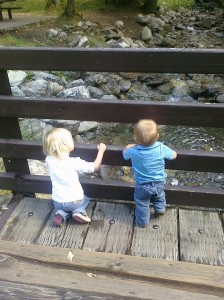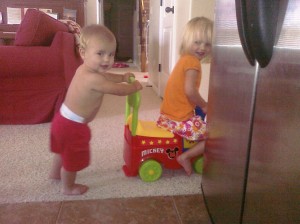 I should editorialize about this one a little…Addie is VERY aware that Westen is a boy, and she's very sensitive to girl stuff versus boy stuff. For instance, when she wants to play make-up or dress-up, it never occurs to her that Westen should wear a dress – that's for girls! But ever since she saw a Tinker Bell movie, and learned that there were "boy fairies", she was excited to put wings on her brother so he could play Tinker Bell with her. And, I have to admit, he quite enjoyed it. See the way he's watching her? Cuties.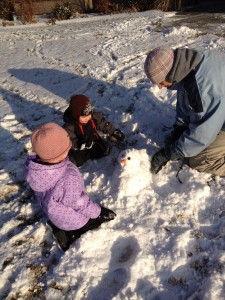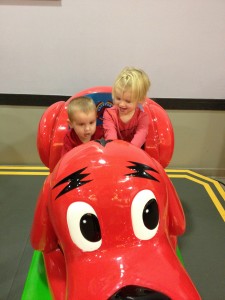 Some of those photos are from earlier this year, but I've got some more cute ones…assuming I ever get around to, you know, actually documenting 2012.